Personal loans: hidden fees that cost you more money and solutions
Kenyans have continued to rely on expensive digital and shylock loans, with the cost of living rising daily.
However, in the rush, many take on the hidden fees that affect their budgets and repayment plans.
The Central Bank of Kenya (CBK) on Monday, September 19, further released a list of licensed digital credit providers to protect borrowers from exploitation.
The ten lenders were selected from 288 who applied for approval. Here are hidden fees that these lenders use to make outrageous profits.
A man holding an empty wallet.
Case
Processing fee
Some lenders will charge a processing fee before deducting it from the money disbursed.
The fees are referred to as administrative expenses, although they are minimal and vary among different lenders.
Often these fees are non-refundable whether your loan application is approved or not, so you will end up paying back more than expected.
Late payment fees
People who take out loans tend to ignore late payment fees on the agreement. Fees vary by lender. You will either be penalized per day or per month.
Cancellation fees
Some lenders charge you if you cancel a loan application prematurely. However, some offer a 24-hour or 48-hour cancellation window or reduce interest if the loan is repaid within a certain time frame.
Cancellation fees are common not only for loans, but also for flights or hotel services.
Duplicate Documentation Fee
Lenders charge an additional fee if you want a copy of the loan balance or any other loan information.
Prepayment penalties
This is the cost that a debtor repays the loan before it is due.
If you manage to repay the loan before the deadline, you will be fined by the lender. When you get a loan, make sure you get an equivalent monthly payment (EMI) that you can afford.
Tax
In particular, during the term of the loan, the banks offer other services to the customer. The services are then taxed. Another common charge you must pay is the standard Goods and Services Tax (GST) levied on the loan processing fee.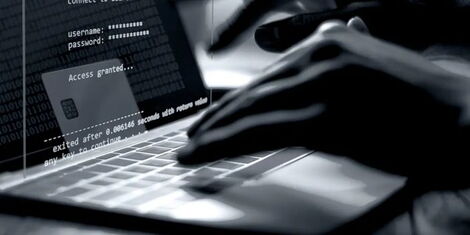 A silhouette of a hacker using a computer.
CSO America
Solutions
Despite the hidden fees, several options exist to avoid paying back more than expected.
Read the loan agreement carefully
The loan application can sometimes be tedious, especially if it goes through the bank. Take your time to understand the terms and conditions.
Also, it is more important to understand that the oral talking points between you and the lender are on paper.
Conduct intensive research on the lender
To be sure, research the lender, check reviews from other users, and consult with experts. Consulting online reviews allows you to make an informed decision when taking out a loan.
A lender with good reviews will be transparent and offer all the necessary documents. Avoid random online lenders.
Understand the terms used in the loan agreement.
Some loan application fees or conditions may have complicated names. Ask the lender to explain the meaning. Also, understand in which situations each accusation becomes responsible.
Avoid an ambiguous loan application form.
To hack