Online platform 4chan helped radicalize supermarket mass shooter, AG says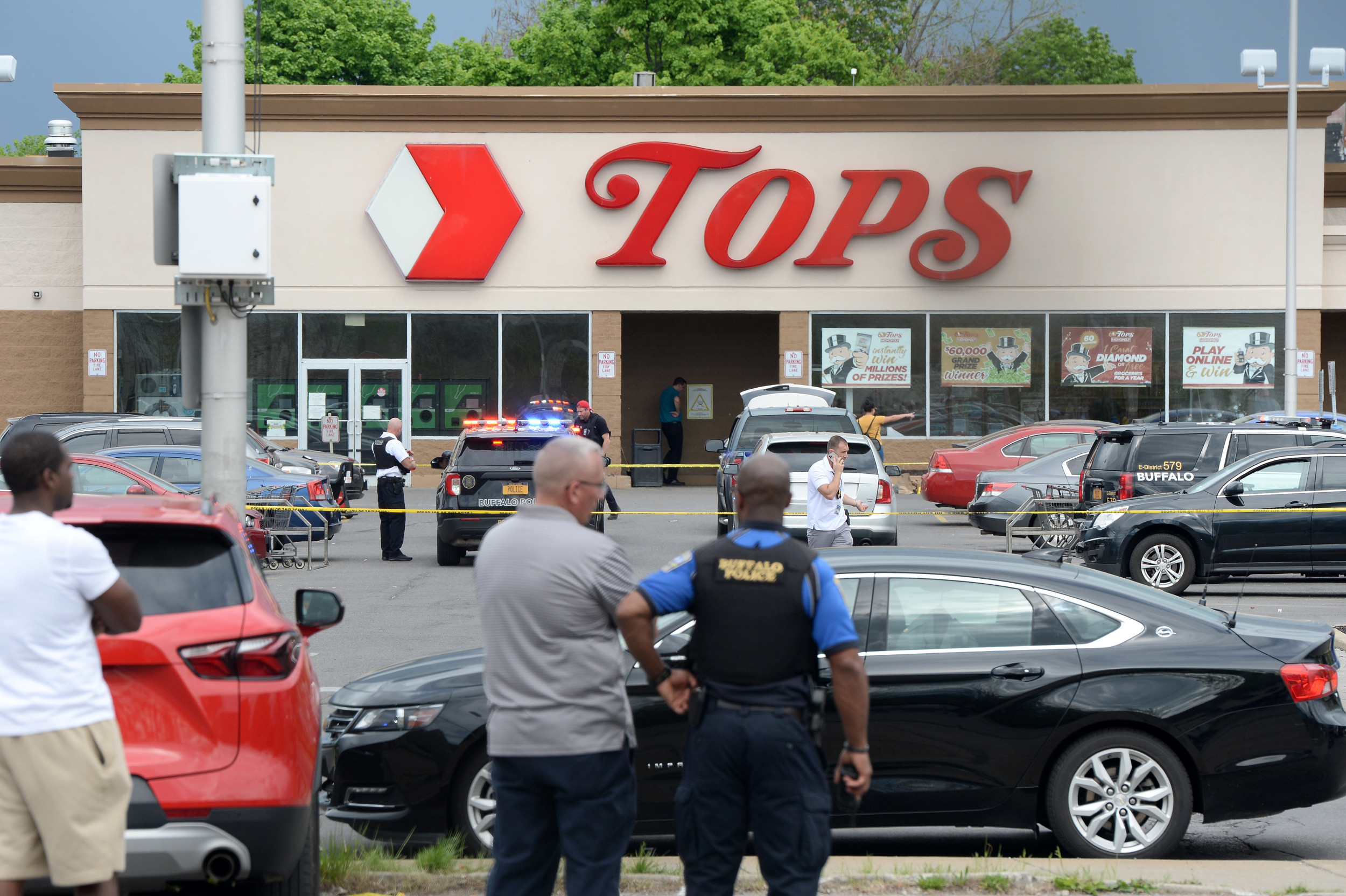 Online forums like 4chan are partly blamed for radicalizing the man who carried out a mass shooting in Buffalo, New York, earlier this year.
On Tuesday, New York Attorney General Letitia James announced on Twitter several key findings from his office's investigation into the fatal incident. On May 14, 18-year-old Payton S. Gendron opened fire on a Tops Friendly supermarket in a predominantly black neighborhood of Buffalo, killing 10 people and injuring 3 others.
"In May, my office launched an investigation into the online platforms used by the shooter at Tops Market in Buffalo to plan, promote and broadcast his terrorist attack," James tweeted. "Today we release our report and call for reforms to tackle extremism and violence online."
Among his list of findings, James said "fringe online platforms" played a role in radicalizing the young shooter. She specifically cited 4chan, a notorious online picture board known for its often toxic culture and predilection for bigoted content. The board also lacks any sort of proper moderation, allowing inappropriate content to thrive.
"The anonymity offered by 4chan and similar platforms, and their refusal to moderate content in any meaningful way, ensures that these platforms are and remain a breeding ground for racist hate speech and radicalization," the report said.
James further singled out live-streaming platforms like Twitch, which his office's investigation found "were weaponized to promote this violent act of terror and encourage copycat attacks." Gendron attempted to use Twitch, one of the biggest platforms in the live streaming industry, to stream his shoot, but the site stopped the stream after two minutes.
The attorney general also said that "online platforms allow hateful and extremist views to spread quickly." She did not single out any particular platform or note which one impacted Gendron. Many major platforms, including Twitter, Facebook and YouTube, have grappled with hateful and dangerous content over the past few years.
Continuing his statement, James called on New York Governor Kathy Hochul to take action on the issues that contribute to online extremism and violence.
"New York and other states must pass laws that criminalize graphic images or videos created by someone carrying out an attack and penalize the sharing or reposting of that same content," James wrote. "Federal laws must change to require companies to take steps to prevent the sharing of violent criminal content on their platforms. Companies must identify and prevent live streaming of violence before it can be shared."
Hochul sent a referral to James earlier in the year to investigate how online platforms contributed to the Buffalo shooting, which ultimately led to Tuesday's report. Responding to the findings of the attorney general's office, the Democratic governor called the report "a chilling account of the factors that contributed to this incident and, most importantly, a roadmap to greater accountability." The case is particularly personal for Hochul, as Buffalo is his hometown.
Newsweek contacted Hochul's office for further comment.