Interest rate decision: RBA raises official cash rate to 0.85% amid soaring inflation – as it happened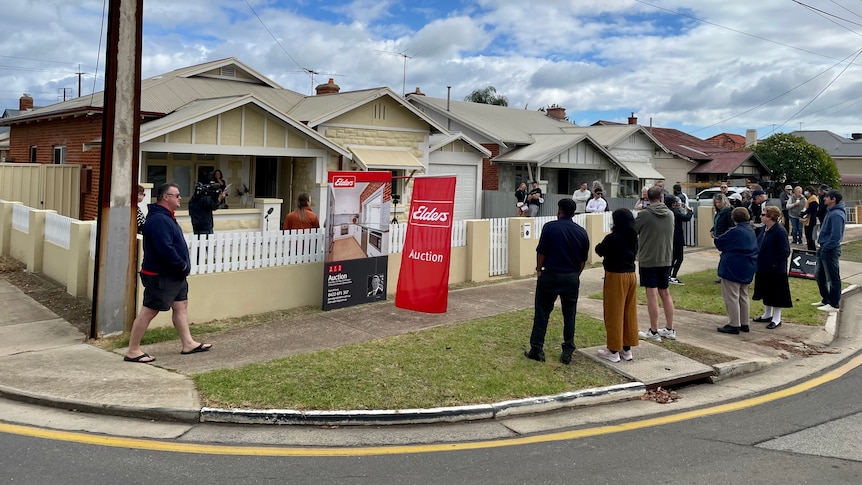 Reserve Bank raises interest rates half a percentage point higher than expected, causing more pain for borrowers
Here is our latest coverage from business journalists Nassim Khadem and Rachel Pupazzoni:
The Reserve Bank raised interest rates with a hike of 50 basis points or half a percentage point, bringing the cash rate target to 0.85%, well above expectations of most economists.
If fully passed on by banks, the rate hike will add $133 per month on a $500,000 25-year loan and $265 per month on a $1 million loan.
In early May, the RBA raised Australia's official exchange rate by 25 basis points to 0.35% from 0.1%.
This is the first rate hike in 11 years — since November 2010 — and forecasts indicate that the cash rate could hit 2.5% by the end of next year.
If that happens, a borrower with a loan balance of $500,000 could see their monthly repayments increase by $652 a month by Christmas next year.
Announcing the decision, Reserve Bank Governor Philip Lowe said the hike was in response to the fact that "inflation in Australia has risen significantly".
Annual inflation rose to 5.1% in the March quarter, driven by higher housing construction costs and fuel prices.
Dr Lowe said that while inflation in Australia was lower than most other advanced economies, it was still "higher than expected".
Inflation is expected to pick up further, he said, but then return to its target range of 2-3% by next year.
"Higher electricity and gas prices and recent petrol price increases mean that in the near term, inflation is likely to be higher than expected a month ago," he said. he declared.

"As global supply issues are resolved and commodity prices stabilize, even at a high level, inflation is expected to moderate.

"Today's interest rate hike will help bring inflation back to target over time."
Dr Lowe said the council's latest interest rate hike was "a further step in the withdrawal of the extraordinary monetary support that has been put in place to help the Australian economy during the pandemic".
"The resilience of the economy and rising inflation means that this extraordinary support is no longer needed," he said.

"Given the current inflationary pressures in the economy and the still very low level of interest rates, the board of directors has decided to move 50 basis points today."
He said the Reserve Bank would likely continue to raise rates over the coming months.