Easing Interest Rate Outlook Boosts U.S. Equity Markets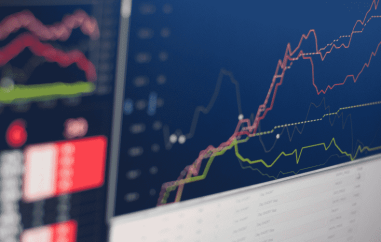 U.S. stock markets broadened sharply from the previous day's gains on Thursday. According to stock brokers, like the day before, the fact that the Federal Reserve's minutes gave no indication of even more aggressive measures to combat high inflation in the United States had a supporting effect.
The Dow Jones Industrial rose 1.61% to 32,637.19 points. This means that the leading index could now leave behind the downtrend that began in April.
For the market-wide S&P 500, it rose 1.99% to 4057.84 points. The tech-heavy Nasdaq 100 rose 2.79% to 12,276.79 points. The many growth stocks in the index had been particularly hard hit in recent weeks by the prospect of sharp interest rate hikes.
"US equities rise sharply as investors view Fed statements as evidence of a gradual tightening of monetary policy to rein in inflation," wrote analyst Edward Moya of broker Oanda. He added that in the short term, the Fed has eased concerns about aggressive rate hikes.
The focus was on stocks from the hard-hit technology sector. Apple, for example, initially lost more than two percent. According to insiders, the iPhone maker doubts whether its smartphone sales figures will increase in the current year. Subsequently, however, stocks recouped the losses and closed 2.3% higher.
Medtronic lost nearly six percent. The medical technology maker sold less than expected in the fourth quarter.
There was also news from Broadcom and its interest in VMWare. The chip company has agreed with the software provider on a takeover for around US$61 billion. Broadcom and VMWare shares each gained more than three percent.
Price increases were achieved by some stocks in the traditional retail sector. Quarterly figures from Macy's, Dollar Tree and Dollar General beat expectations, which had fallen sharply in recent weeks. As a result, prices jumped from 13.7 to 21.9%. Shares of Chinese internet retailer Alibaba rose nearly 15%. Closures in China have recently caused consumers to increasingly turn to online shopping.
The biggest loser on the Nasdaq 100 was Kraft Heinz shares. A sell recommendation by UBS bank for the food giant's shares sent the price down a good seven percent. In addition, the second shareholder 3G Capital sent a package of 88 million shares to outside investors.
The euro gained ground and was last traded at 1.0723 US dollars. The European Central Bank had set the benchmark rate at 1.0697 (Wednesday: 1.0656) dollars. The dollar had thus cost 0.9348 (0.9384) euros.
In the bond market, the futures contract for ten-year Treasury bills (T-note futures) fell 0.01% to 120.578 points. The ten-year government bond yield was 2.75%.
Photo by Nicolas Cappello